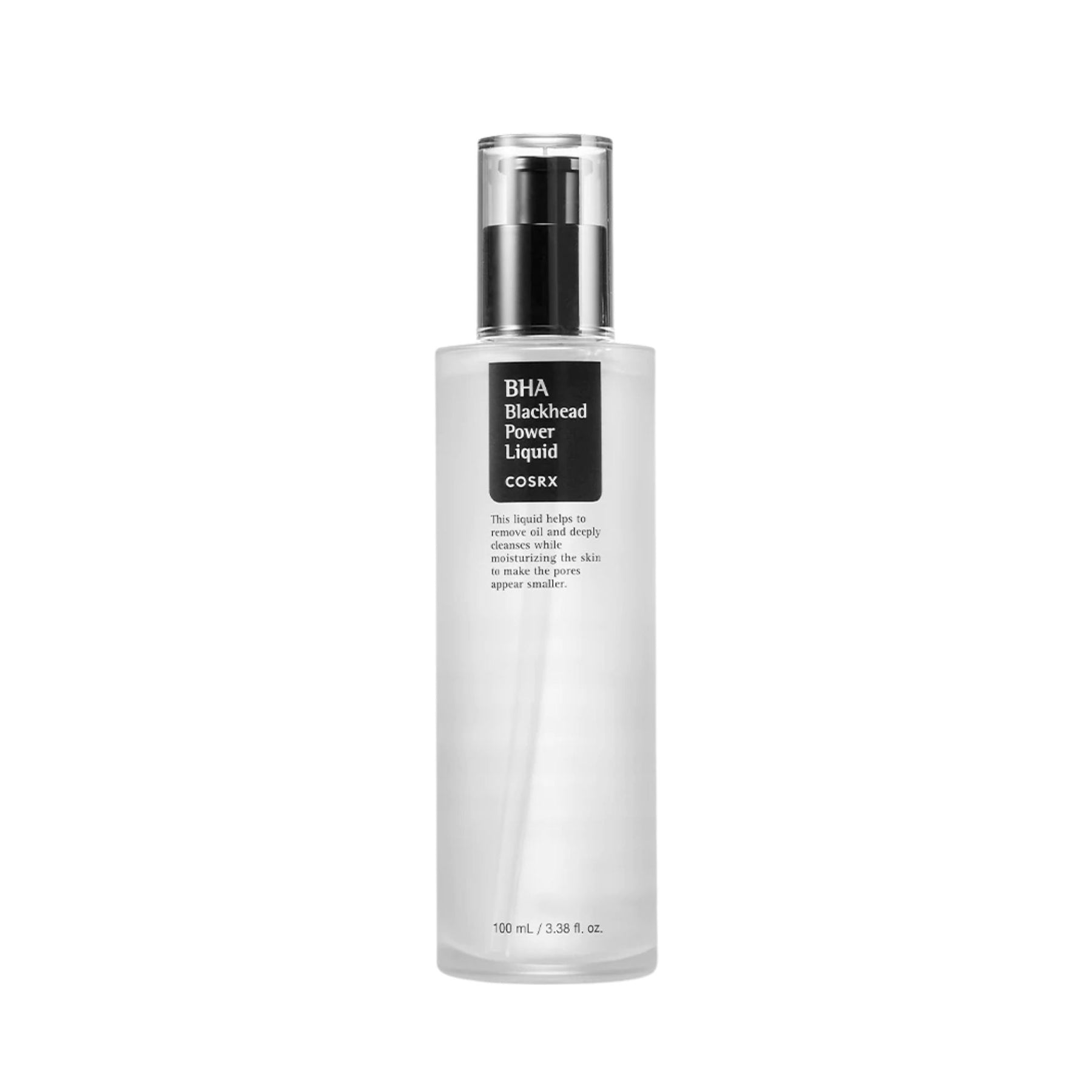 BHA Blackhead Power Liquid
Quantity:
This Item is limited to a max quantity of false.
Cosrx BHA Blackhead Power Liquid purifies oily skin types by decongesting clogged pores, nourishing and moisturizing from within. Its carefully selected ingredients restore health as well as radiance on a weekly basis.
BENEFITS:
Minimal ingredients, maximum effect
Infused with 68% white willow bark water and 2% of niacinamide, to help target concerns like T-zone and Butterfly Zone to ensure non-inflammatory early acne like blackheads are taken care of at once!
Formulated with 4% Betain salysilate (BHA) to effectively target and reduce excess sebum
KEY INGREDIENTS:
Salix Alba (Willow) Bark Water +Betaine Salicylate : Clears clogged pores & improves skin tone and texture
HOW TO USE:
After cleansing, use in the skin, toner, or essence step. If used as toner, make sure the liquid is fully absorbed before applying next step skincare products. Recommend to use 2-3 times in a week, and gradually build up the usage according to the skin condition. If used during the day, please be sure to apply sunscreen.