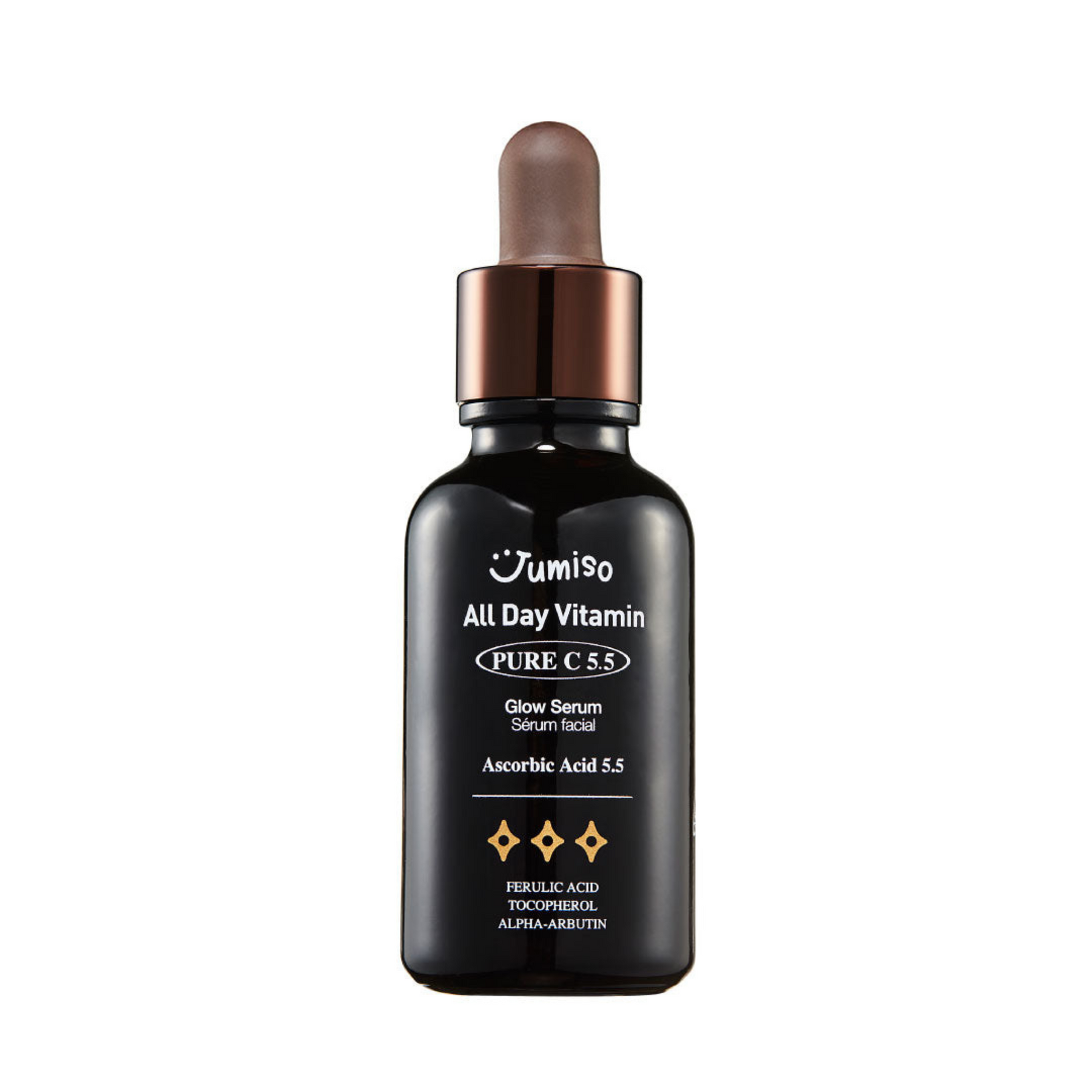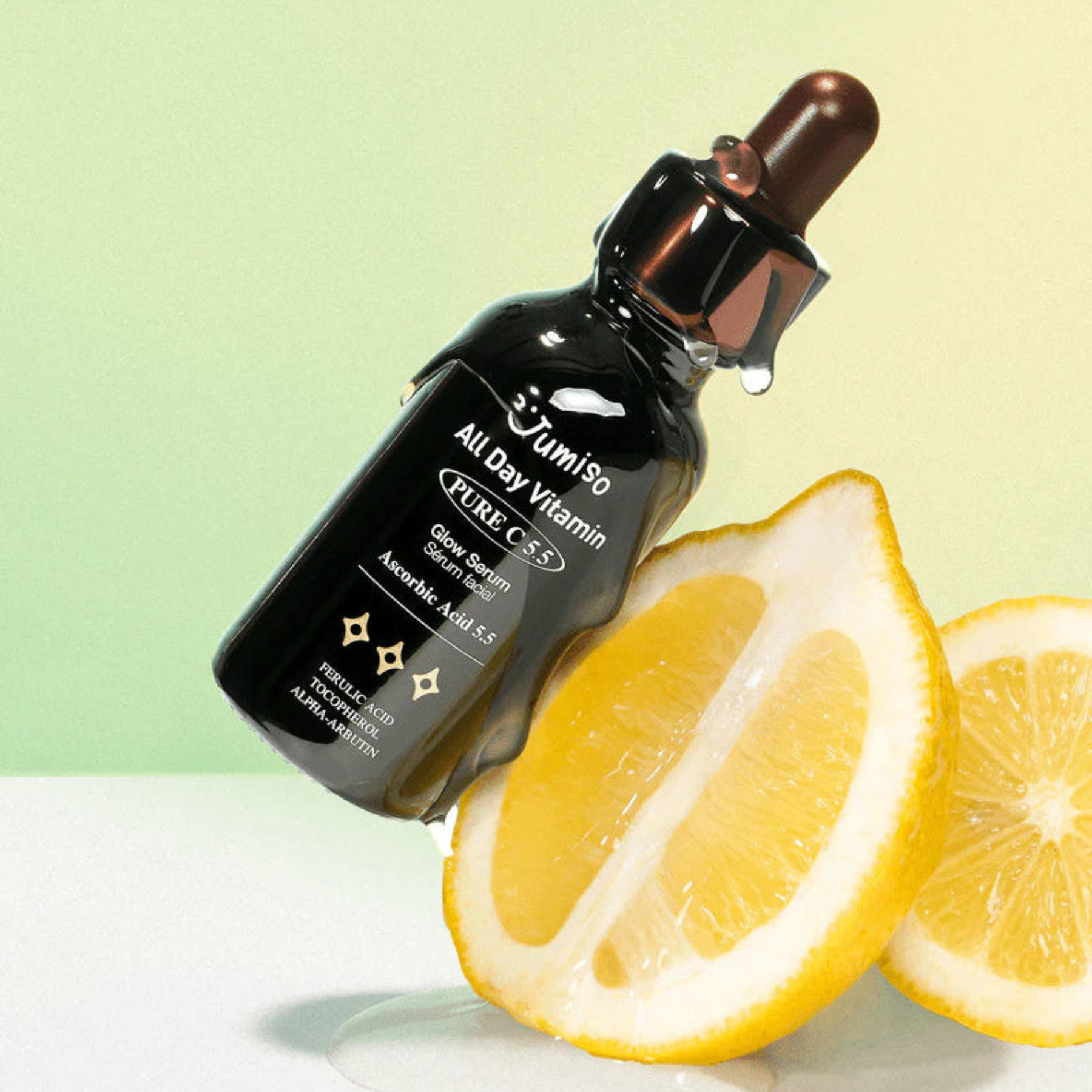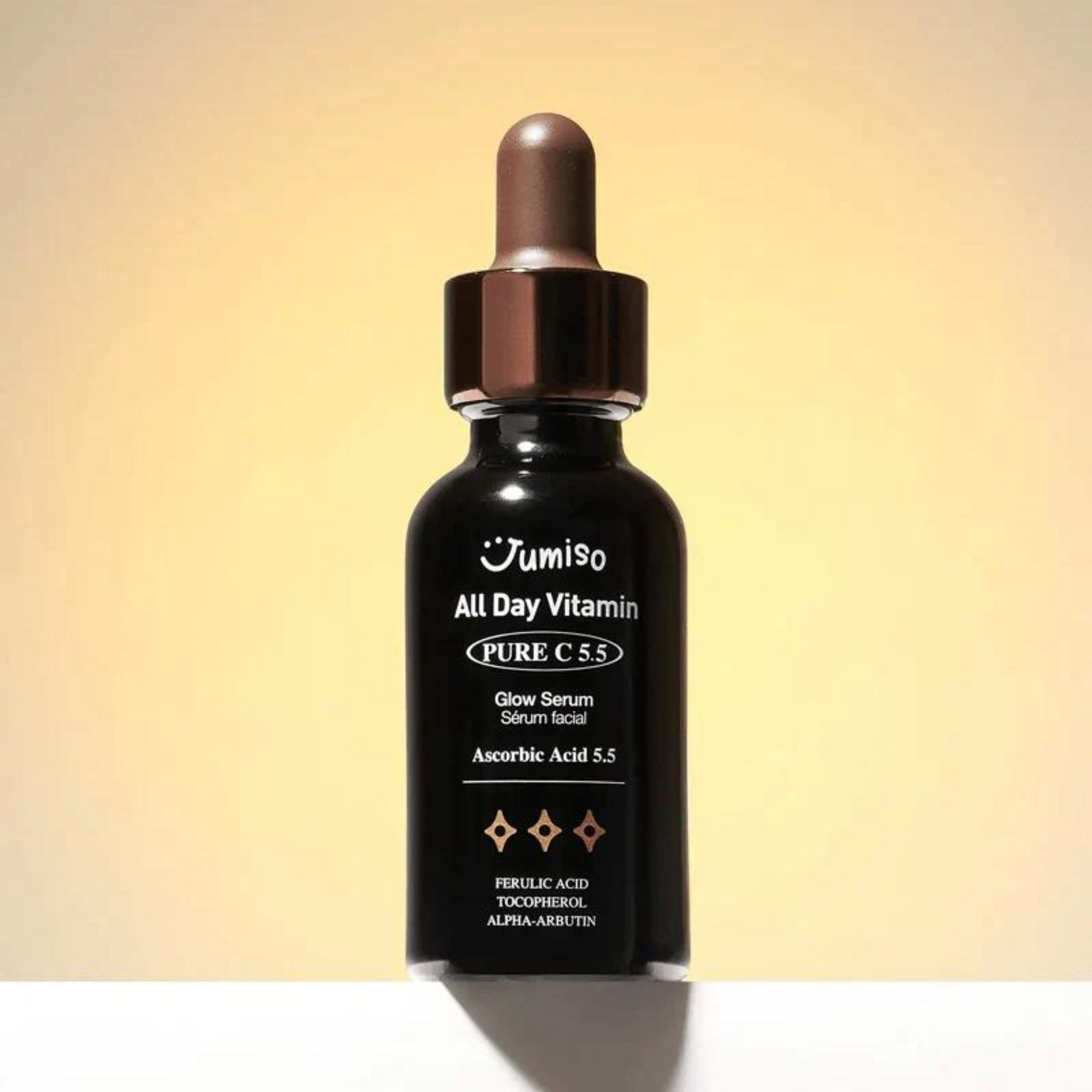 All Day Vitamin Pure C 5.5 Glow Serum
Quantity:
This Item is limited to a max quantity of false.
The Jumiso All Day Vitamin Pure C 5.5 Glow Serum is a brightening serum designed to illuminate your complexion and reveal a radiant glow that lasts all day long. It also works to fade hyperpigmentation and revitalize dull skin. At the heart of this transformative formula lies the powerful duo of alpha arbutin and tocopherol, carefully chosen for their remarkable ability to even out skin tone and effectively fade dark spots.
This serum has a silky-smooth texture which glides effortlessly over the skin, and quickly absorbs into the skin. Leaving the skin with a healthy glow.
BENEFITS:
A Vitamin C serum that provides anti-oxidants benefits and helps fading hyperpigmentation.
Mildly acidic pH value of 3.95, non-stinging, non-heating and fragrance-free formula.
Enriched with Tocopherol and Aronia Fruit Extract that help strengthen skin barrier and reduce any possible skin irritation.
HOW TO USE:

Use this serum after cleansing and toning. For first-time usage, perform a patch test for excessive irritation. Apply a few drops over the skin and gently pat to allow absorption. Follow up with SPF for daytime usage.

INGREDIENTS:

Aronia Melanocarpa Fruit Extract, Butylene Glycol, Ascorbic Acid, Ascorbyl Glucoside, 1,2-Hexanediol, Tromethamine, Alpha-Arbutin, Sodium Hyaluronate, Glycerin, Polyglyceryl-10 Laurate, Polyglyceryl-10 Myristate, Xanthan Gum, Tocopherol, Ferulic Acid