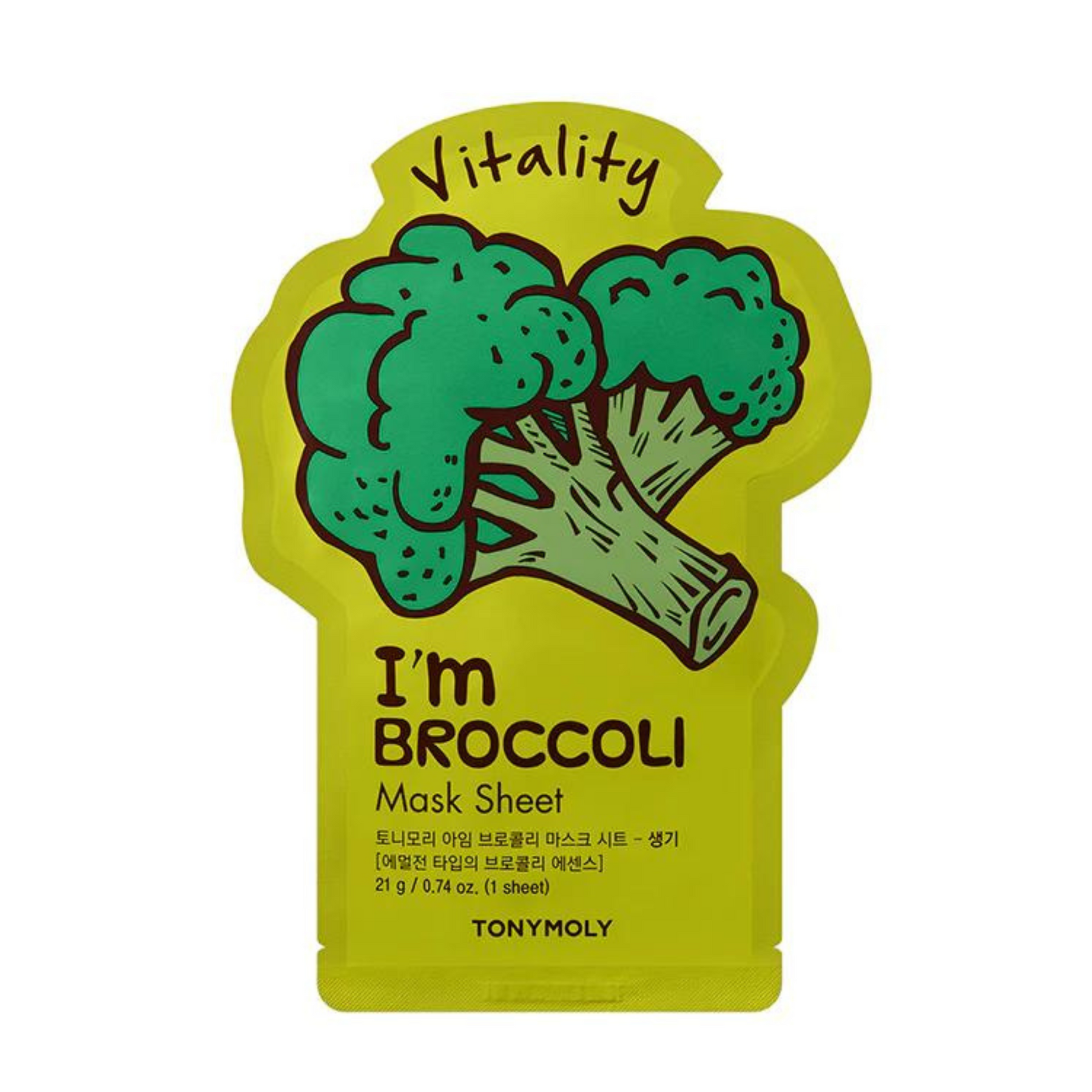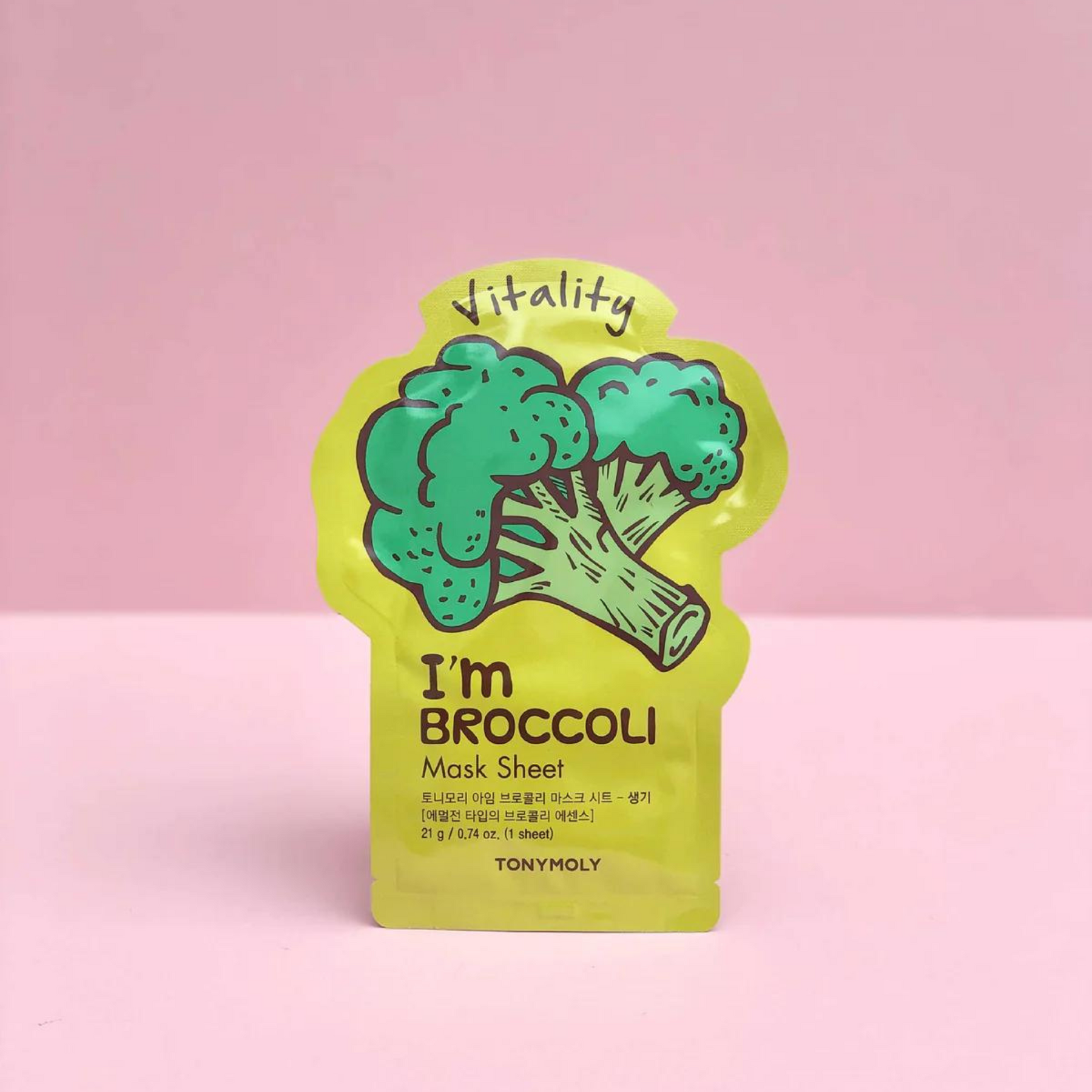 I'm Broccoli Mask Sheet Vitality
Quantity:
This Item is limited to a max quantity of 6.
The TONY MOLY I'm Real Broccoli Mask Sheet is a three-layer pulp sheet filled with antioxidant-rich broccoli extract to revitalize tired skin. Transform dull and tired skin into healthy, moisturized skin in as little as 20 minutes!
BENEFITS:
Microemulsion essence type mask for balancing moisture.
3 layer pulp sheet mask provides deep moisture.
Broccoli extract gives vitality and energy to skin.
5 no added (Paraben, Talc, Benzophenone, Triethanol,Tar coloring)
HOW TO USE:
Apply the mask on a clean and dry face.
Keep mask on face for 20-30 minutes.
When time is up, remove mask and gently pat excess essence onto face and neck until fully absorbed.
INGREDIENTS:

Water, Glycerin, Butylene Glycol, PEG/PPG-17/6 Copolymer, Panthenol, PEG-60, Hydrogenated Castor Oil, Chlorphenesin Xanthan gum, Phenoxyethanol, Phenyl Trimethicone, Brassica Oleracea Italica (Broccoli) Extract, Carbomer, 1,2-Hexanediol, Propanediol, Tromethamine, Brassica Oleracea Capitata (Cabbage) Leaf Extract, Olea Europaea (Olive) Leaf Extract, Dipotassium Glycyrrhizate, Caprylyl Glycol, Illicium Verum (Anise) Fruit Extract, Allantoin, Disodium EDTA, Fragrance, Ascorbic Acid
Disclaimer: While we strive to ensure the accuracy of all our product information, please note that sometimes products are updated or changed without notice. Before use, we recommend referring to the item's packaging for the most up to date ingredients list, warnings and directions.